6 Best Press Release Distribution Services 2020
PRWeb Pricing & Features
PRWeb's small business distribution plans range from $99 to $389. Basic and Standard plans offer permanent placement on PRWeb and PR Newswire's industry-focused public relations (PR_ feeds, search engine optimization (SEO) tagging to reach the right audience, and the ability to attach multimedia assets to your release. Higher-tiered plans further offer up to two industry lists for targeting, proofreading, and editorial feedback, 1,200-site syndication, and video and image embedding.
All plans include:
Unlimited press release word counts
Placement on PRWeb and PR Newswire industry feeds
Search engine optimization (SEO) tagging
Real-time analytics reporting with advanced metrics tracking such as potential audience size, press release views, search visibility, multimedia engagement, click-through rates, traffic sources, and social media shares
Multimedia attachments
Newswire[6]: Best for Geographic Targeting by Industry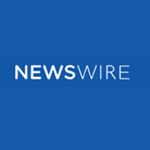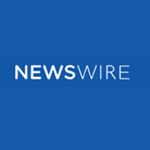 Starting at $149 per press release, Newswire is a press release distribution and writing service provider that stands out by allowing you to easily and extensively target your press release by state, region, or nation. You can also target your press release by industry. As such, it is best for businesses needing to reach a specified industry within a set location.
Newswire Pricing & Features
Newswire offers small business press release distribution plans ranging from $149 to $799 per press release. Their most basic Newswire Digital plan offers distribution to 250 daily media outlets, one industry list for targeting, analytics reporting, and multimedia embedding. Advanced plans offer over 2,650 outlets, state and social media distribution, two-tiered editorial process, and additional analytics reports.
All plans include:
500-word press release distribution
250 daily-media outlets
Targeting by industry
Engagement analytics
Reports of where your press release was published
Multimedia attachments
Video embedding
PR Distribution[7]: Best for Premium National Outlet Distribution



PR Distribution is a press release writing and distribution provider that stands out by allowing you to publish your press release on many premium national outlets. These include all major search engines as well as ABC, CBS, Fox, and their affiliates. As such, it is best for small businesses looking for an affordable way to publish a press release on a national scale.